TM Astig Call and Text Promos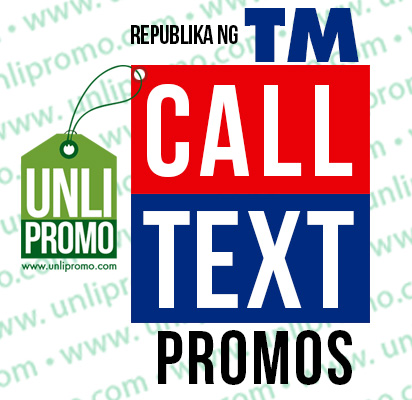 Touch Mobile (TM), popularly known as Republika ng TM offers Astig and more affordable TM Astig Call and Text Promos to all of their subscribers nationwide. Pick from unlimited texts, call and text combo and text to other networks. Plus more available denominations to choose from. Now there's more ways to keep in touch with your loved ones at anytime, anywhere. Kasi Sa TM, Astig ka dito!
Here's how to register to TM Astig Call and Text Promos of your choice :
TM TODO TAWAG 15/15
Dial 800 10-digit TM or Globe cellphone number
Ex. 8009261234567
Price: Php 15
Loaded with:
15 minutes TM-TM or TM-Globe
TM SULITAWAG
No Need to register Simply add 806 to the 10-digit TM/Globe number.
Example: 8069161234567
Loaded with:
P5 for a 3-minutes call to TM/Globe number.
TM DAGDAG CALL
To register, text DAGDAGCALL to 8888.
P5 only for additional 3minutes of calls to TM and Globe subscribers.
TM SULITXT5
To register, text SULITXT<space>5 send to 8888
Validity: 1 day
Price: Php 5
Loaded with:
25 texts to TM/Globe Subscribers
TM ASTIGTXT10
To register, text ASTIGTXT10 to 8888
Price: Php 10
Loaded with:
Unlimited texts to TM/Globe Subscribers
TM ASTIGTXT15
To register, text ASTIGTXT15 to 8888
Validity: 2 days
Price: Php 15
Loaded with:
Unlimited texts to TM/Globe Subscribers
TM ASTIGTXT20
To register, text ASTIGTXT20 to 8888
Validity: 3 days
Price: Php 20
Loaded with:
Unlimited texts to TM/Globe Subscribers
TM ASTIGTXT30
To register, text ASTIGTXT30 to 8888
Validity: 5 days
Price: Php 30
Loaded with:
Unlimited texts to TM/Globe Subscribers
TM ASTIGTXTALL
To register, text ASTIGTXTALL send to 8888.
Validity: 1 day
Price: Php 15
Loaded with:
Enjoy 150 texts to all networks
TM ASTIGCOMBO 10
To register, text ASTIGCOMBO10 to 8888
Validity: 1 day
Price: Php 10
Loaded with:
50 texts to ALL NETWORKS
10 minutes TM/GLOBE calls
TM ASTIGCOMBO 15
To register, text AC15 to 8888
Validity: 1 day
Price: Php 15
Loaded with:
Unlimited texts to TM/GLOBE
30 minutes TM/GLOBE calls
TM COMBO 10
To register, text C10 to 8888
Validity: 1 day
Price: Php 10
Loaded with:
50 texts to ALL NETWORKS
10 minutes TM/GLOBE calls
TM COMBO 15
To register, text C15 to 8888
Validity: 2 days
Price: Php 15
Loaded with:
50 texts to ALL NETWORKS
10 minutes TM/GLOBE calls
TM UNLICOMBO
To register, text UNLICOMBO to 2824 (valid for 1 day)
or UNLICOMBO100 to 2824 (valid for 7 days)
Price: Php 20
Loaded with:
Unlimited calls (10pm to 5pm) TM/Globe
Unlimited texts all day
TM UNLICOMBO 15
To register, UNLICOMBO15 to 8888
Validity: 1 day
Price: Php 15
Loaded with:
Unlimited calls from 11pm to 6am to TM/GLOBE
Unlimited texts all day
**The information available here is subject to change without prior notice.
For further details and latest call and text promo updates, just visit www.republikatm.ph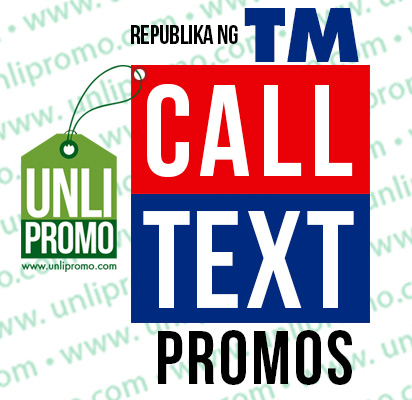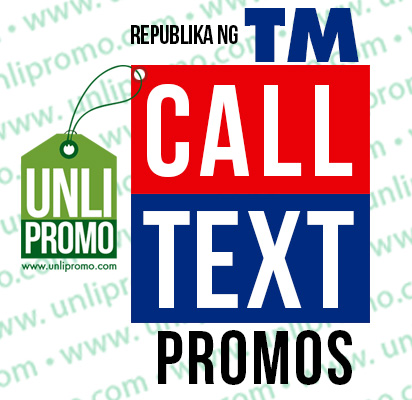 Incoming search terms:
tm unlimited call promo 2017
tm promos unli call and text
tm promos unlipromo.com
unli call tm promo
unli text tm combo
tm call & text promos
unlicombo touch mobile