SMART BRO Unlisurf 250 Promo Unlimited Internet for 1 week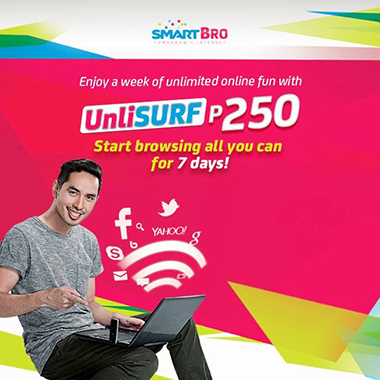 SMART BRO Unlisurf 250, where you can enjoy 7 days of unlimited internet for only 250 pesos! Connect to the web anywhere from Smart Bro Unlisurf 250 and experience reliable high-speed internet. With SMART BRO Unlisurf 250, make social and chat with your friends, download your favorite music and know the latest news and updates. Go and start browsing all you can for 7 days!
If you want to register to Smart Bro Unlimited internet for 1 week, simply follow promo mechanics below:
How to Register to Smart Bro UnliSURF 250:
text UNLISURF 250 send to 2200
Validity: 7 Days / 1 week
Price: Php 250
Loaded with UNLIMITED internet browsing for 7 days!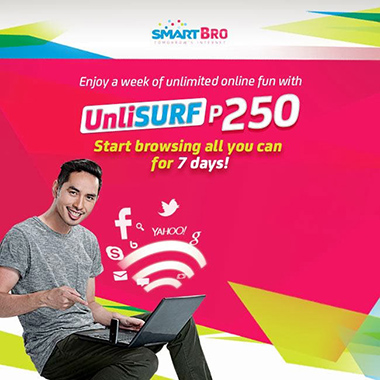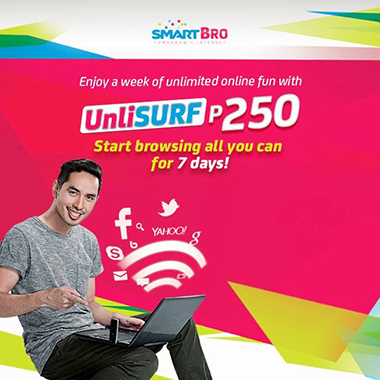 Experiencing SMART at its best? Keep in touch with our new promos! See more updates in our Facebook page www.facebook.com/UnliPromo. We highly appreciate your visit. For full promo details you can also visit www.smart.com.ph