The Great Outdoors Sale 2014 Up to 80% Off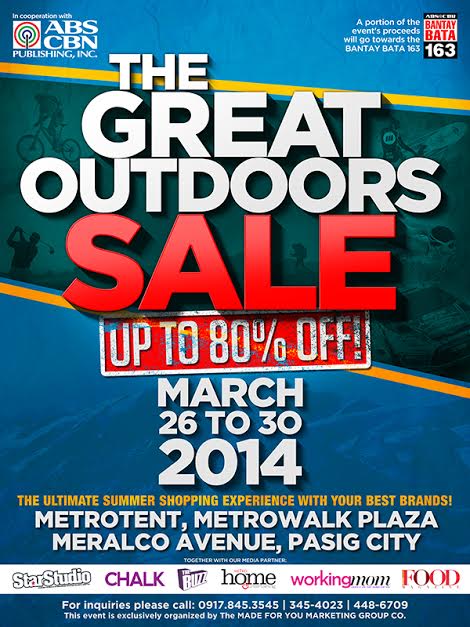 The Great Outdoors Sale 2014 is another event exclusively organized by Made For You Marketing Group following the success of their recent Big Brands Sale and Gifts & Gadgets Madness. Beat the heat with an ultimate summer shopping experience at The Great Outdoors Sales and get Up to 80% discount on your favorite top brands. More exciting activites awaits you and your loved ones.
The Great Outdoors Sale will be held on March 26-30, 2014 at the Metrotent, Metrowalk Plaza, Meralco Avenue, Pasig City.
In this 5-Day sale event you'll not just enjoy but you'll be able to extent help too as a portion of the proceeds will go to BANTAY BATA 163 that will surely draw smiles to children's faces.
Shop and be a helping hand at the same time at The Great Outdoors Sale and Made For You Marketing Group will be glad to have you be part of this event.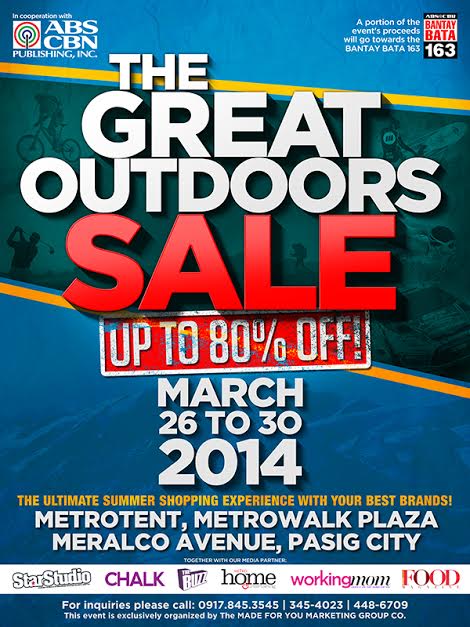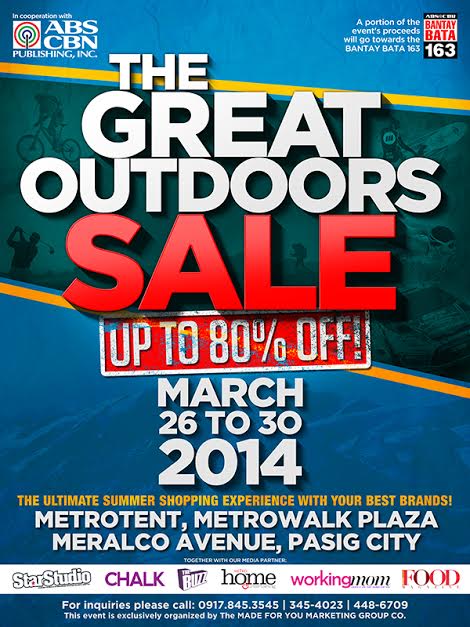 Keep posted with the latest updates on this event by visiting www.unlipromo.com and Made for You Marketing Group Facebook Page. See you there!