MyGroup – Group Chat Messaging Promo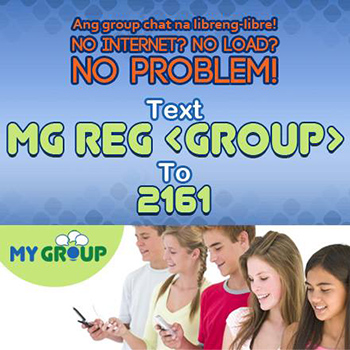 With MyGroup – Group Chat Messaging Promo you can now stay connected with your friends! Join a group chat, even there's no internet! Keep updated during emergencies, hangouts, tambays, school,- kahit walang internet! Connect up to 10 friends using MyGroup. Philippine's first SMS based group chat. No need for internet connection to keep in touch and stay updated!
Register now to MYGROUP for non-stop chat with your group of friends for as low as P1.00 per message. Chat with your friends and know the latest updates about them! Also available is 1 day unlimited chat for only P10.00. Simply send MG REG <your group name> to 2161. (ex. MG REG Tropang21)
About MyGroup
MyGroup is a group messaging service for SMS. Create your own chat group, add members and send messages to everyone for just P1.00. This service is exclusively for Globe and TM subscribers only. To register, send MG REG <YOUR GROUP NAME> to 2161 today.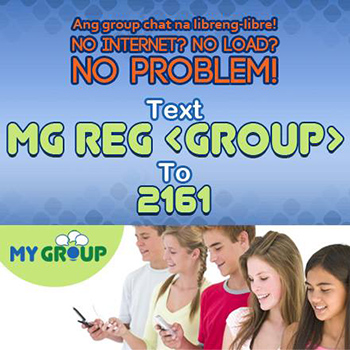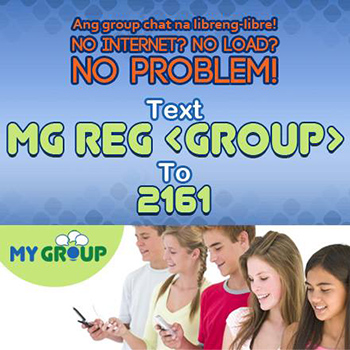 Visit www.mygroup.ph and MyGroup Facebook page for more details and latest updates.