The Old Spaghetti House Pasta All You Can Promo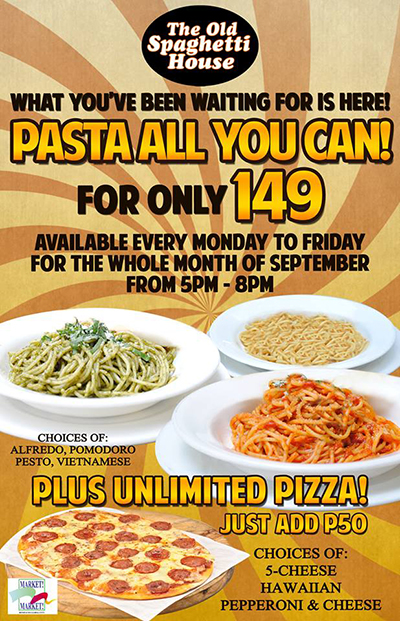 Here's what you've all been waiting for! PASTA ALL YOU CAN Promo at The Old Spaghetti House! visit TOSH branch near you and see you all there!
House Festival Mall Alabang
Available Dates:
August 29 -31, Sept. 5 – 7 and Sept. 12 – 14, 2013
From 5PM – 9PM
Paseo Parkview Tower, Valero
Available every Monday to Wednesday
August 19 – 21 and Aug. 26 – 28, 2013
From 5PM – 9PM
Market! Market!
Available every Monday to Friday
For the Whole Month of September
From 5PM – 9PM
Choices of The Old Spaghetti House Pasta:
Alfredo
Pomodoro
Pesto
Vietnamese.
Plus, just add P50.00 for Unlimited Pizza. Choices are 5-Cheese, Hawaiian, and Pepperoni & Cheese.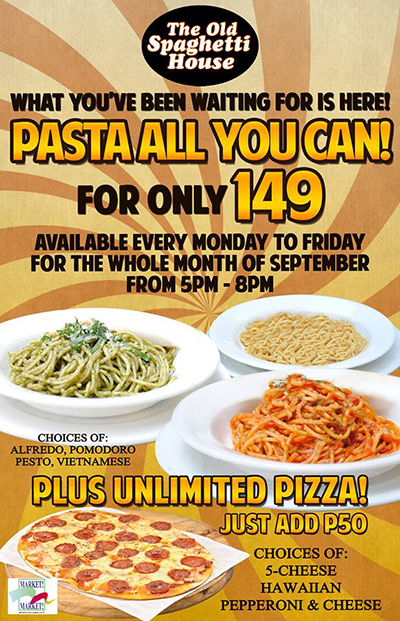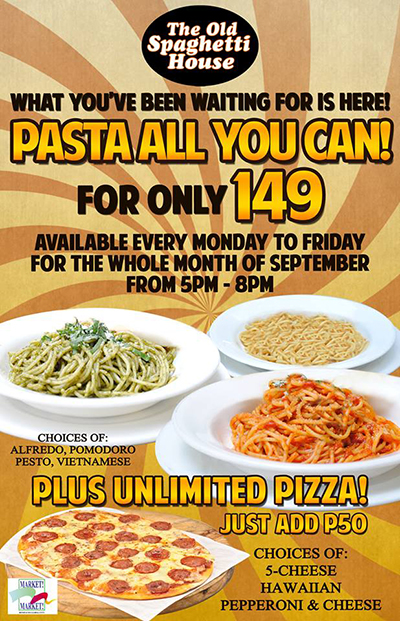 Visit The Old Spaghetti House Facebook page for more details and latest updates.