Tag Archives:
Yakimix Promo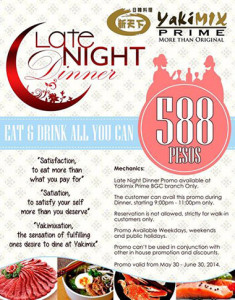 Hi Yakimixers! Come and visit with your your family, friends and colleagues at Yakimix Prime BGC and enjoy Yakimix Prime Late Night Dinner Promo, where you can Eat and Drink all you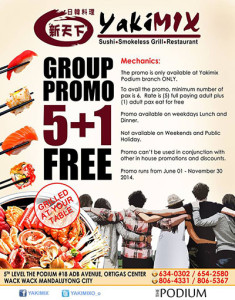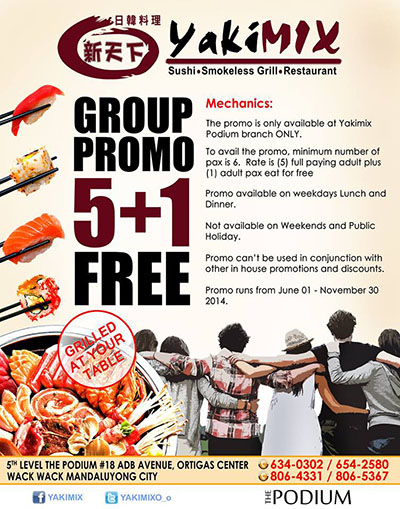 Hi food lovers! Come and visit with your family and friends at Yakimix The Podium Branch and enjoy the Yakimix 5+1 FREE Group Promo. Enjoy the variety of raw, grilled and cooked Japanese,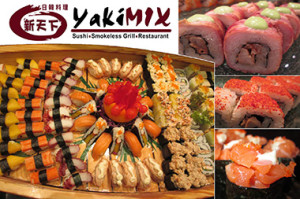 Yakimix Birthday Promo 2014 is another exciting promo from Yakimix for you and your loved ones with variety of foods to choose from. Enjoy the smokeless grill right in front of you.