Studzmarket Free T-shirt Raffle 2014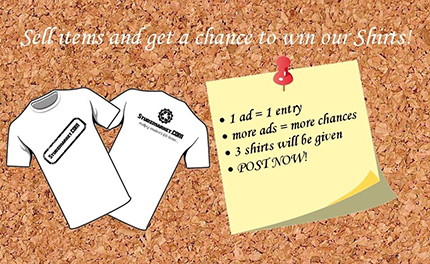 Join the Studzmarket Free T-shirt Raffle 2014 by simply selling your unused stuff for students and get a chance to win Studzmarket Shirt for FREE! There will be three (3) Studzmarket Shirt will be given away
MECHANICS:
Raffle entries are the first 100 published ads by the REGISTERED user. Each ad published by the user is equivalent to 1 entry. Thus, the more published ads by the user, the more chances of winning.
Valid ads for this raffle are those FOR SALE items only posted starting June 10, 2014. Other ads (i.e., activities, services, housing, lost&found) will not be counted as entry for this raffle.
This raffle is exclusive for MSU-IIT students only. Studzmarket will again draw a raffle for non-MSU-IITians as we further widen our service to other universities soon.
The raffle will be drawn a day after the entries are completed.
Winners will be announced at Studzmarket facebook page and at Studzmarket blog site.
The winner's ad will be verified by Studzmarket for it's authenticity. If the winning ad is found bogus, Studzmarket will again draw the raffle and disqualify the previous winning user.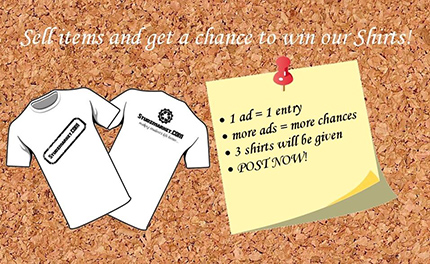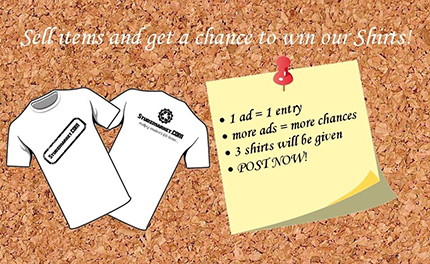 Visit www.blog.studzmarket.com for full promo details and Studzmarket Facebook page for latest updates.