Sun Prepaid TEXT UNLIMITED Plus 300 – How to Register, Load, Validity and Price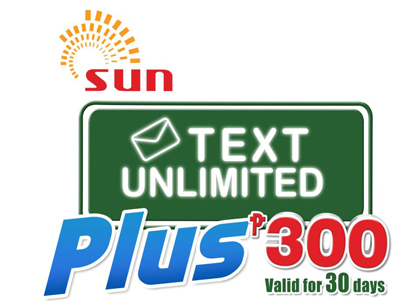 Sun Cellular offers Sun Prepaid TEXT UNLIMITED Plus 300 where you can enjoy unlimited Sun texts, 5 hours Sun calls, 1000 texts to other networks and 50 minutes TodoIDD calls*! Valid for 30 days!
How to convert/register your Sun Regular Load:
Text TUPLUS300 to 247
Validity: 30 Days
Price: Php 300
Loaded with:
Unlimited Sun texts
5 Hours of Sun Calls
1000 text to other networks
50 minutes TodoIDD calls!*
*P100 consumable TodoIDD calls for as low as P2.00 per minute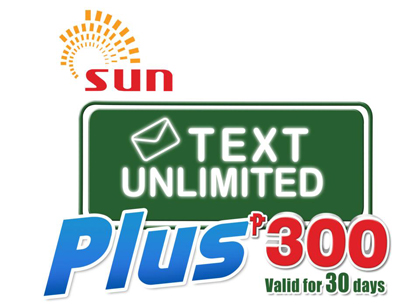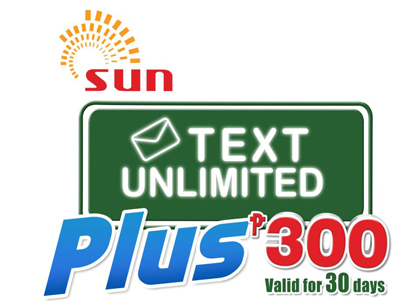 P2/min — US(main), Canada, Singapore, Hong Kong, China, Guam and Hawaii
P5/min — Australia, Taiwan, Malaysia, South Korea, Macau, Thailand, Brunei, Northern Marianas and India
P8/min — Japan, Italy, Bahrain and Kuwait
P10/min — Saudi Arabia, U.A.E., U.K., Indonesia, Spain and France
You can also visit UnliPromo Facebook page (www.facebook.com/UnliPromo) for the latest promos, sales and updates.