Updated Smart Big Calls 100 Promo with 500 minutes call in Smart, SUN and TNT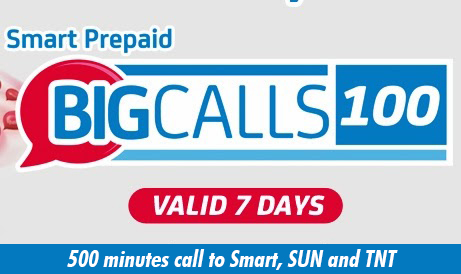 Texting your people may not be enough to express the things that you want them to let know. Start by calling them without the fear of paying expensive for your load budget. Try the updated Smart Prepaid Big Calls 100 Promo. Call your friends, family and special someone for a week with the promo's 500 minutes call to Smart SUN, and Talk N'Text. Check the details below for  more information about the promo:
How to register in Smart Big Calls 100 Promo?
To register, Text CALL100 send to 9999
Validity: 7 days
Price: Php 100
Loaded with:
500 minutes Call to Smart, SUN and Talk N Text (TNT)
Not registered with this promo yet? Register now and enjoy calling with the Smart 'Prepaid Big Call 100 Promo 2016.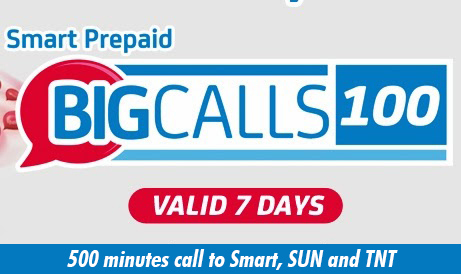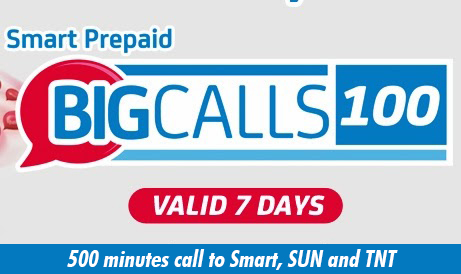 Stay updated with the promos brought to you by Smart by checking this Facebook page: www.facebook.com/Unlipromo