Saucony with is Giving Away Awesome LilBoo Ice Pops!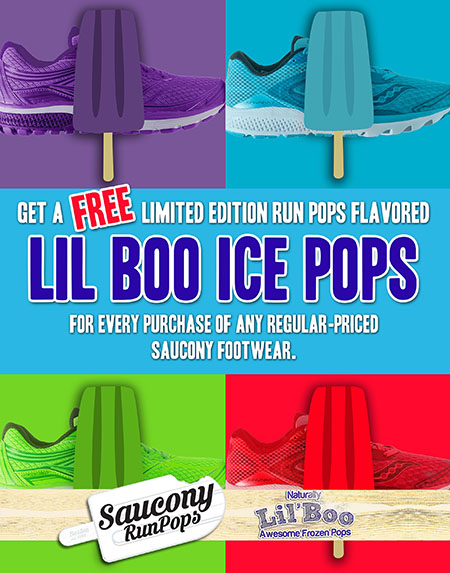 Global lifestyle footwear brand Saucony is giving away free ice pops! Saucony partnered with LilBoo, the maker of sugar-free, gluten-free, and guilt-free frozen pops to celebrate the release of its Run Pops collection, which features the Saucony's flagship running shoes colored to resemble tasty popsicles. From "Race Day Red" and "Personal Best Blue" Kinvara 7 to "Go Fast Grape" and "Toe The Lime" Guide 9, these limited edition line up of your favorite high-performance Saucony shoes are now available in all Saucony stores, select sports specialty stores, and department stores.
The country's first gourmet ice pop maker created limited edition flavored pops inspired by the Saucony Run Pops Collection.
Get your hands on these limited edition Run Pops flavored ice pops for every purchase of any Saucony footwear in Saucony Concept Stores located in Glorietta 3 (Level 2), UP Town Center (Level 2), and TriNoma (Level 2) from November 19-30, 2016. You can also check out LilBoo stores at Mercato Centrale in Glorietta, Taguig, Tagaytay, Fairview, and Ayala Alabang Sunday Market.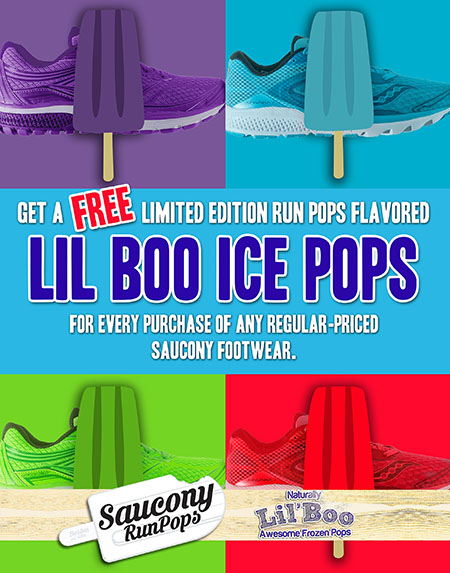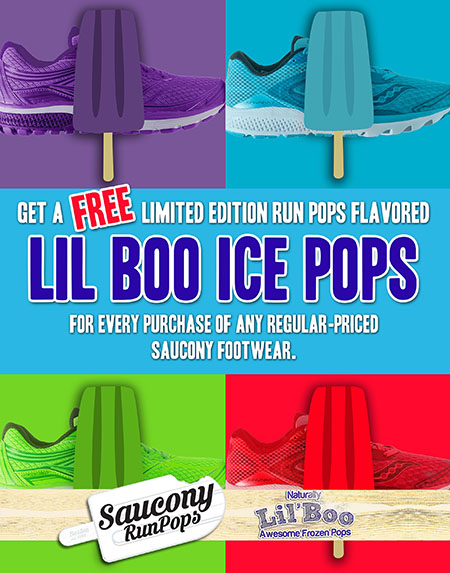 You can also visit UnliPromo Facebook page (www.facebook.com/UnliPromo) for the latest promos, sales and updates.