Crocs Megasale 2013 at NBC Tent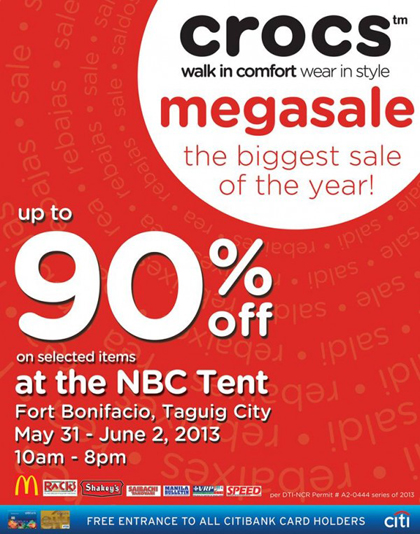 The biggest Crocs event of the year is finally here! The Crocs Megasale 2013 is back with up to 90% off! Come and shop at the NBC Tent from May 31 to June 2, 2013 10am to 8pm. Hurry Up! Spread the word and use the hashtag #Megasale2013 on Twitter.
Cash payment and all major credit cards are accepted. Free entrance for all Citibank cardholders, and P50 entrance fee for non-Citi shoppers.
Visit Crocs Philippines for more details and latest updates.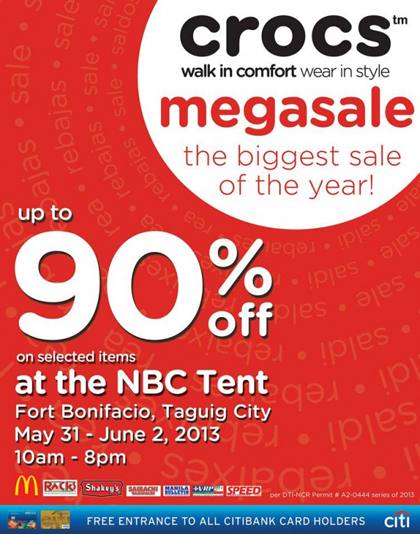 You can also visit UnliPromo Facebook page (www.facebook.com/UnliPromo) for the latest promos, sales and updates.