WIN a P1,000 GC for KyoChon Korean Restaurant
Hi food lovers out there! our favorite food blog "A Not-So-Popular Kid" is back! and will be giving away a one (1) GC worth P1,000 for KyoChon Korean Restaurant which just recently opened its first store here in the Philippines. To join, simply follow the instructions in the Rafflecopter showing at the Blog Giveaway POST and you are good to go! Promo runs until June 15, 2014. Winners will be selected randomly through this widget and be notified by email.
KyoChon Korean Restaurant specializes on providing top-quality chicken in variety of flavors, as well as other Korean dishes such as Kimchi and other specialities. KyoChon Korean Restaurant is located at the Ground Level of Building B, SM Megamall!
Visit A Not So Popular Kid Facebook page for more details and latest updates.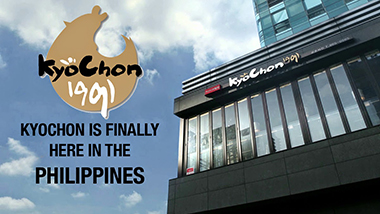 Keep in touch with our new promos! See more updates in our Facebook page www.facebook.com/UnliPromo.