Superstar K6 Manila Audition 2014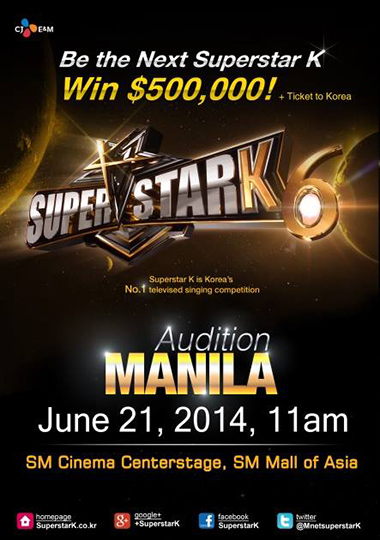 Aspiring to be a KPOP Star? Join the Superstar K6 Manila Audition 2014 and be the next Korean Superstar and win $500,000 plus a Ticket to Korea. Superstar K6 will hold an audition in Manila in search for a superstar singer in Philippines! Audition is open to all ages and ethnicity as long as you are an avid fan of K-pop and can sing Korean songs!
Superstar K6 is Korea's no.1 televised reality-singing competition and they are expanding the global auditions and visiting Manila, Philippines to discover more talents in the world. Superstar K6 Manila Audition is open to all ages of solo artists and vocal groups. Join the audition on June 21, 2014 from 11AM to 7PM at the SM Cinema Centerstage, Mall of Asia.
Visit Superstar K6 Manila Philippines Audition Call Facebook page for more details an latest updates.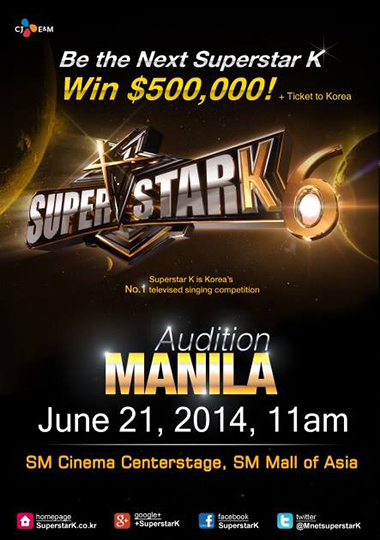 Keep in touch with our new promos! See more updates in our Facebook page www.facebook.com/UnliPromo.