Sun FB50 Unlimited Facebook for 7 Days – How to Register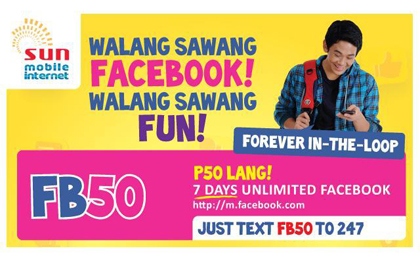 Go for unlimited facebook with Sun Cellulars' Sun Mobile Internet now offers FB50, where you can enjoy UNLIMITED Facebook for 7 Days for only P50! This a non-stop Likes, Sharing and FB chatting through Sun FB50 Unlimited Facebook.
How to register in Sun FB50:
Simply text FB50 send to 247
Load: P50
Features: Unlimited Facebook
Validity: 7 days
Browse to your mobile using http://m.facebook.com
For more details on Sun FB50 and other latest  promos, please do visit Sun Celllar Get it! Services Faebook page and Sun Cellular website at www.suncellular.com.ph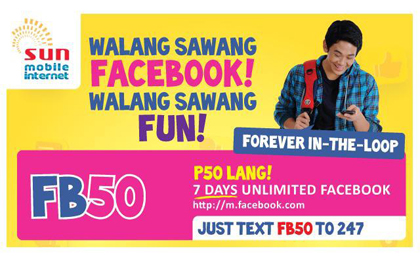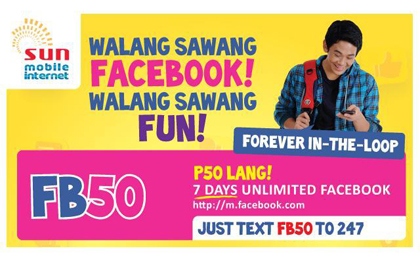 You can also visit UnliPromo Facebook page (www.facebook.com/UnliPromo) for the latest promos, sales and updates.