SM Megamall Mega 3-Day on May 2-4, 2014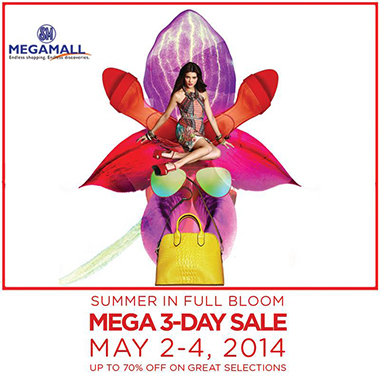 Hi Shoppers! Catch the summer in full bloom at the Mega 3-Day Sale on May 2-4, 2014 only at SM Megamall! where you can enjoy up to 70% off from over a thousand of great selections, shops and discover the new Mega Fashion Hall for the perfect style fix.
Visit SM Megamall Facebook page for more details and latest updates.