Marithe Francois Girbaud Sale June 3-9, 2013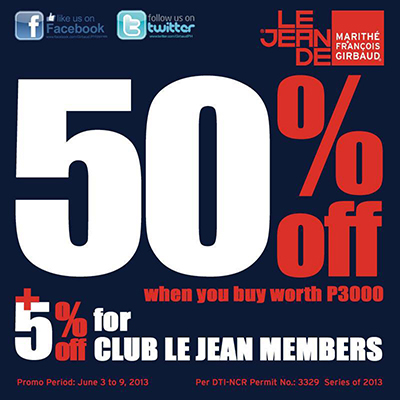 Get more great buys for less with M+FG's latest promo! Shop worth P3,000 or more and GET 50% OFF! You may also avail of these great savings: P100 off for a minimum purchase of P850, P300 off when you buy at least P1,500, and P750 off when you buy at least P2,500.
Club Le Jean members get exclusive discounts and an additional 5% off when you buy worth at least P3,000, giving you 55% savings!
 Promo is only until June 9 (Sunday) so drop by the nearest M+FG store now!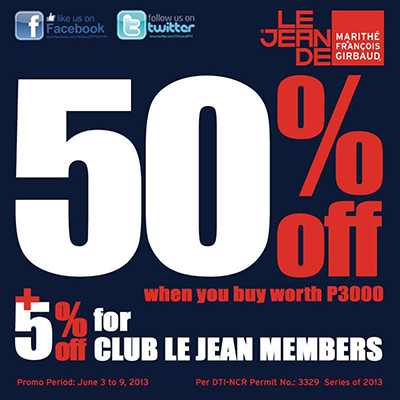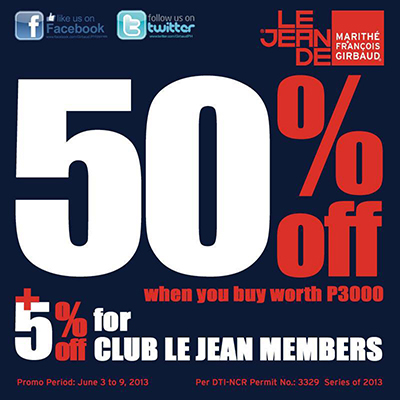 Visit Marithe Francois Girbaud Facebook page for more details and latest updates. You can also visit UnliPromo Facebook page (www.facebook.com/UnliPromo) for the latest promos, sales and updates.