BPI Personal Loan and Get Cash Rebate Promo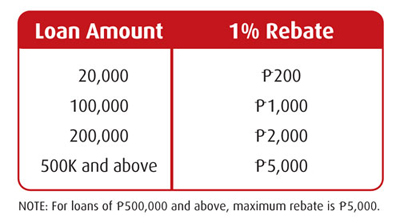 Christmas is in the air and you want it to be memorable when you celebrate it with your love ones. Want to have a feast-like Noche Buena? Here's something extra from BPI Loans. Get a 1% rebate when you apply for a BPI Personal Loan.
HOW TO JOIN:
BPI Personal Loan application must be received from Sept. 23 to Nov. 29, 2013.
Approved applications must be booked not later than Dec. 27, 2013.
BPI Personal Loan applications under Employee Program are not qualified for this promo.
If a customer qualifies for the promo, he will get a 1% rebate, see image for computation below:
Only customers who have paid their 1st monthly installment on their prescribed due date shall qualify.
The cash rebate will be credited to the customer's nominated account within 30 days of his 1st monthly installment.
Same credit policies and application requirements for regular BPI Personal Loan will apply.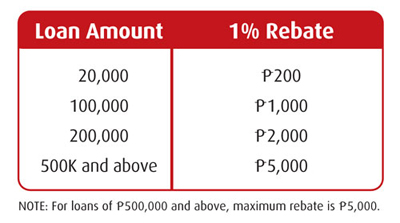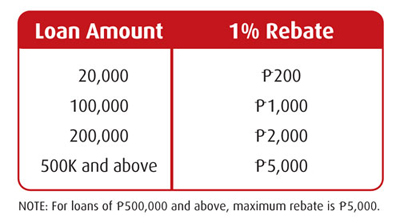 What are you waiting for? Apply now! Visit BPI Loans website for further information.
Per DTI-NCR Permit No. 6623, Series of 2013