Banana Peel Flip Flops Summer Sale 2014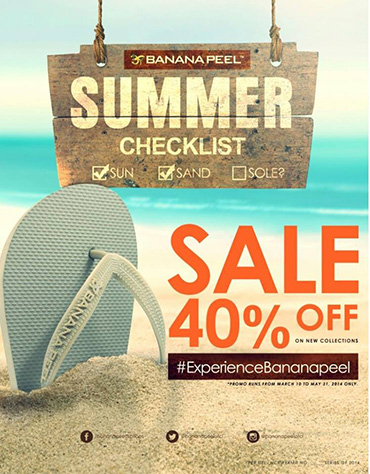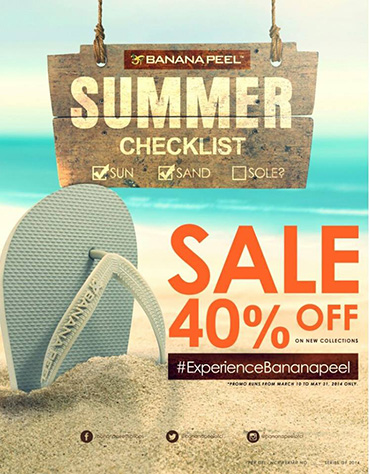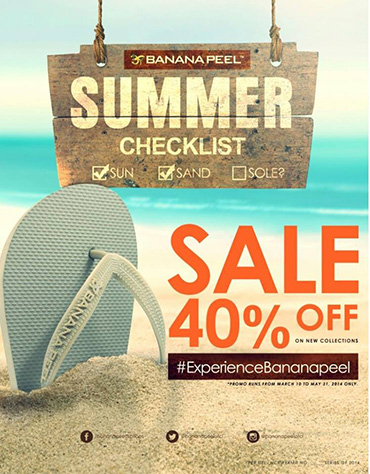 Summer's finally here! The best ingredients to a perfect summer are the sun, sand, and your ultimate sole buddies! Own the summer season by grabbing a pair of Banana Peel flip flops! Experience the Banana Peel Flip Flops Summer Sale , where you can enjoy Up to 40% discount on new collections from March 10 to May 31, 2014. Visit all Banana Peel Flip Flops branches/stores near you!
Visit Banana Peel Flip Flops Facebook page for more details and latest updates.
You can also check our UnliPromo FB Page (fb.com/unlipromo) for the latest feeds and more exciting offers.