LG Hidden Worlds Contest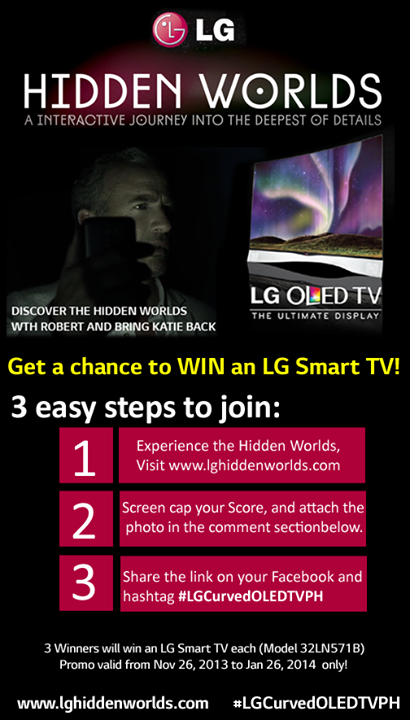 Discover the Hidden Worlds with Robert and Bring Katie Back! Join the LG Hidden World Contest and get a chance to WIN an LG Smart TV!
HOW TO JOIN:
Experience the Hidden Worlds, just visit

www.lghiddenworlds.com

Screen cap your score, and attach the photo in the comment section below.
Share the link on your Facebook and hashtag #LGCurvedOLEDTVPH
3 Winners will win and LG Smart TV each (Model 32 LN571B). Promo runs from November 26, 2013 to January 26, 2014 only!
For more details about The NEW LG Curved OLED TV, visit,www.lg.com/global/oledtv
ABOUT HIDDEN WORLDS
LG presents
HIDDDEN WORLDS
In a world where everything has been seen and every patch has been travelled, true discovery is in the details. Hidden Worlds is an interactive trailer for ultra high definition displays. In the finest pixels, reality and imagination become one.
Escape the dark. Follow Katie into the Hidden Worlds. Unlock them, challenge them, and let your hawk eye spot the smallest details. But be fast…Journey in the deepest details.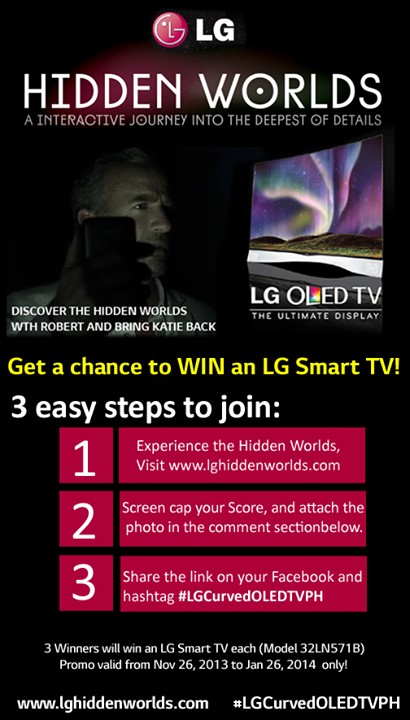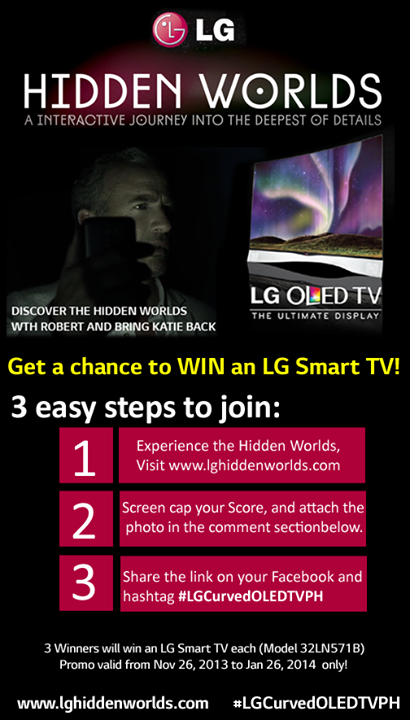 NOW IT'S ALL POSSIBLE