Despicable Me 2 Collectibles at Snack Time–SM Cinema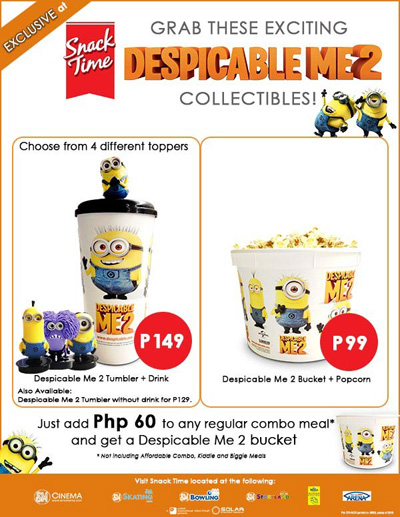 Grab exciting Despicable Me 2 Collectibles only at Snack Time – SM Cinema.
Get Despicable Me 2 Bucket + Popcorn for Php 99 only.
Get Despicable Me 2 Tumbler and choose from 4 different toppers, plus a Drink for Php 149 only.
Just add Php 60 to any regular combo meal and get a Despicable Me 2 bucket!
Visit www.smcinema.com for more details and latest updates.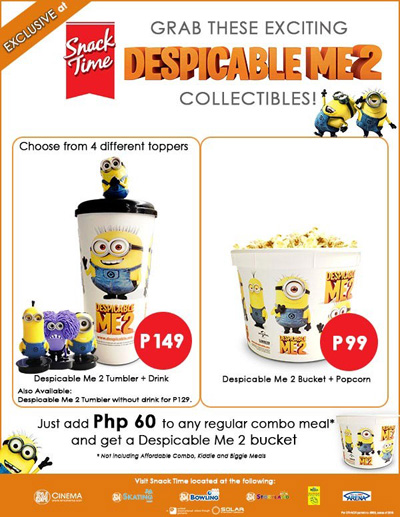 You can also visit UnliPromo Facebook page (www.facebook.com/UnliPromo) for the latest promos, sales and updates.