Ametech.US Shop Online Use your BancNet Promo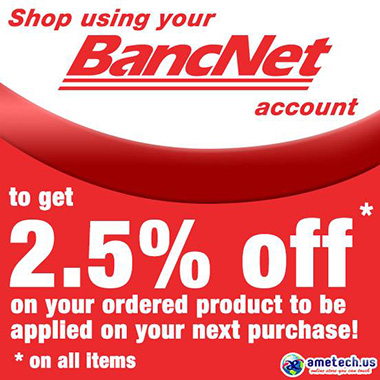 Shop online at Ametech.US using your Bancnet account and get a 2.5% discount. Every time you shop at www.ametech.us/store using your Bancnet cards, you can get a 2.5% coupon discount on the items you purchased which you can apply on your next purchase.
The coupon discount will be issued once your order is being processed. We also ship orders for free! No minimum order required. Promo runs until July 31, 2014 only.
About Ametech.US
Ametech.US is one of the promising online shopping site in the Philippines. We offer a wide variety of products and we are committed in giving you the best possible online shopping experience. Consumers can shop anytime, anywhere, and find the best buys in consumer electronic products, Coach bags, watches, body mists and body lotions that are all authentic. SOURCE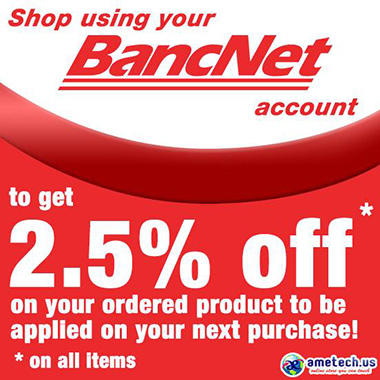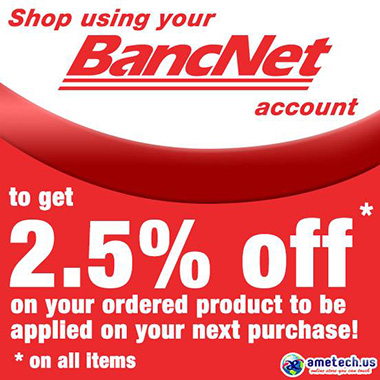 Visit Ametech.US Facebook Page and follow us on Twitter and IG @AmetechUS for your details and latest updates.