Toy Kingdom Promo – Win Playstation 4 and 32″ LED TV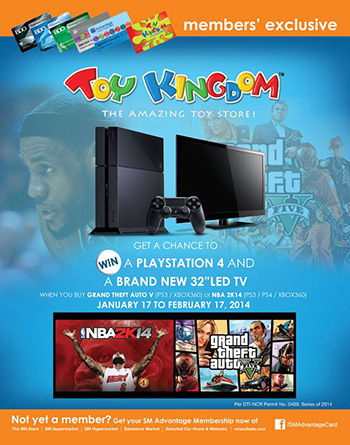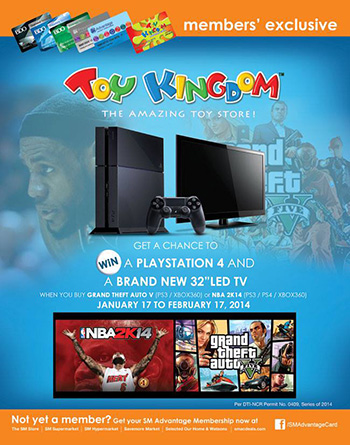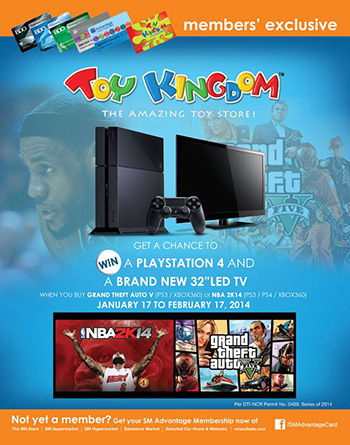 Get a chance to Win your own Playstation 4 and a 32″ LED TV when you buy your copy of Grand Theft Auto V (XBOX 360 or PS4) or NBA 2K14 (PS3/PS4 or XBOX 360) at Toy Kingdom and Toy Express! Hurry up! Promo runs until February 17, 2014.
You can also check our UnliPromo FB Page (fb.com/unlipromo) for the latest feeds and more exciting offers.