Tag Archives:
Touch Mobile Promo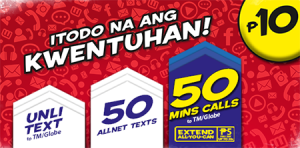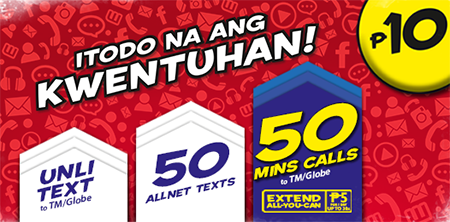 Get connected with your family and friends! Load up now with TM COMBOALL10 and enjoy the affordable promo from TM. Enjoy unlimited texts with 50 minutes calls to TM and Globe subscribers,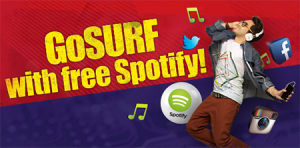 Ka-Republika, there's more options to enjoy mobile surfing with TM GoSURF Mobile Internet Surfing with FREE Spotify Promo. Do surfing, tweet, email, Facebook and more with the GoSurf offers that suits your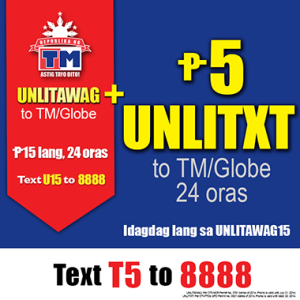 Good news to all Ka-Republika's TM Unlitawag15 Promo subscribers! Here's an additional offer for you! Avail the TM TXT5 UNLITXT Promo and enjoy unlimited text to all TM/Globe subscribers for 1 day.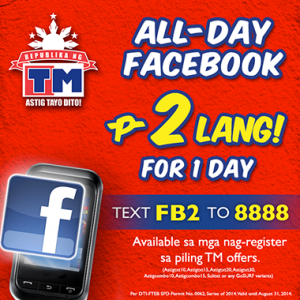 Hi mga Ka-TM! Avail the TM All-Day Facebook Promo and enjoy the unlimited Like, sharing, browsing, chatting and updating your status on your Facebook. Promo runs until August 31, 2014. To avail