GLOBE brings Disney Princess: I Dare to Dream Philippines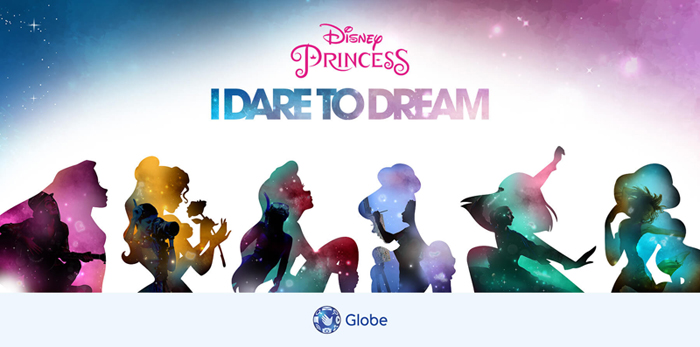 Sing to the songs of Disney's fairy tales with I Dare to Dream!
Behind every girl's childhood is a Disney fairy tale that brings out the magic and the princess in her.
Disney bridges every young girl's dream with a once in a lifetime opportunity to be a step closer to their Disney princess fantasies. Be part of the magical celebration of music from the iconic Disney Princess movies as Globe brings you the first ever digital reality series, "Disney Princess: I Dare to Dream." This digital series gives the center stage to the young girls out there chasing their dreams of being the next Disney princess in the making.
Witness the journey of 6 young Filipinas as they have the time of their lives with the help of the most sought-after icons of this generation who will serve as their mentors in being the next big thing. Experience the magic of Disney and enjoy world-class performances from some of the country's prominent performers such as Lea Salonga, Christian Bautista, KC Concepcion, Erik Santos, Julie Anne San Jose, and more. But wait, there's more! You can also catch featured special performances from Aicelle Santos, Janina Vela, Morissette Amon, Sam Concepcion, Tippy Dos Santos, and a whole lot more.
Making it to the journey is one thing for an aspiring princess to live that ultimate dream, but only one fairytale dream will turn into reality. The winner of Disney Princess: I Dare to Dream gets to enjoy a trip to Tokyo for the premiere of Disney's live-action movie, Beauty and the Beast, where she will be enjoying the spotlight and the red carpet, too!
Be there to witness how these girls make their way through the many challenges, tasks, and once-in-a-lifetime encounters in store for them! You wouldn't want to miss out on the most awaited Disney event of the year, where you can experience the magic live and up close!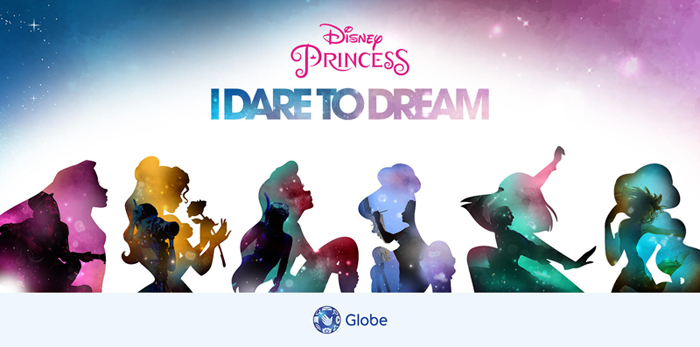 Watch how a young lady transforms into a princess at the Disney Princess: I Dare to Dream concert on Wednesday, March 22, 2017, 8 pm at the Mall of Asia Arena! So, get your tickets now and channel the princess in you! To learn more about I Dare to Dream, read more here
https://www.globe.com.ph/about-us/newsroom/consumer/globe-studios-disney-launches-i-dare-to-dream-web-series.html
You can also visit UnliPromo Facebook page (www.facebook.com/UnliPromo) for the latest promos, sales and updates.