SM Supermalls started SM Little Stars 2014 Contest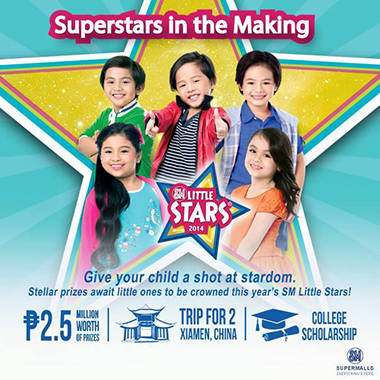 SM Supermalls has launched SM Little Stars 2014 contest and began it's search for the next little star to sparkle the brightest. It's your kids' time to shine like a diamond and reach for the stardom. Boys and girls of ages 4 to 6 years old are invited to join this prestigious annual kiddie pageant and be able to showcase their talents and intelligence. Over 2.5 million pesos worth of prizes will be given away, with a trip for 2 to Xiamen, China for the top 5 winners, and college scholarship grants for the grand winners.
Your child can be the next SM Little Stars and be one of the lucky, talented and adorable kids who reached their dreams and shine like superstars. Pre-registration started on May 31, 2014 while preliminary screenings began on June 22. Register now at all SM Supermalls.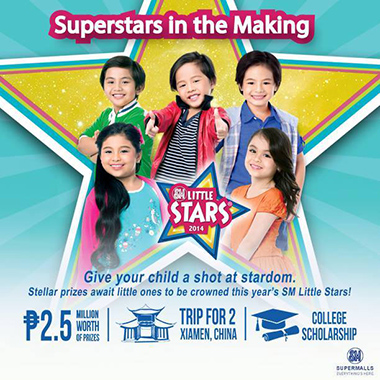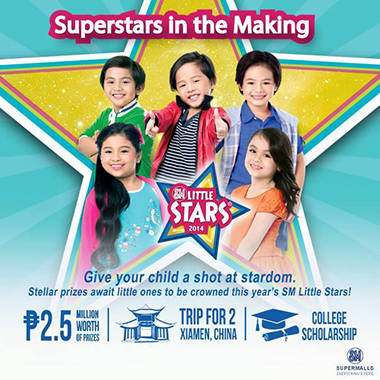 Get your application form HERE