Freeway Art Bag Design Contest Year 2 – Mechanics and How to Vote
Freeway is inviting all aspiring artists nationwide to showcase their creative skills with its Freeway Art Bag Design Contest Year 2! You can still join until February 15, 2014. Show your artistry and creativeness by joining this great art contest!
MECHANICS:
Contestant can be Male or Female with creative minds, residing in the Philippines.
Go to Freeway Facebook (

www.facebook.com/FreewayOnline

) and click the Freeway Art Bag Contest Facebook App/tab and

DOWNLOAD The ART BAG TEMPLATE

.
By using the Art Bag Template, Upload your entry via the Freeway Art Bag Contest Facebook App/tab with the following details:

Name
Email Address
Age
Mobile No.
Complete Mailing Address
Entry Title
Photo Description

Your artwork must include the elements of Nationalism, Filipino Pride OR our country's Art and Culture.
HOW TO VOTE:
Anyone who has a Facebook account and fan of Freeway Facebook may vote.
Go to

Freeway Online Facebook page

and click the Freeway Art Bag Contest Tab to Vote.
Click the check box to vote for your favorite entry.
Only one vote per entry per person, but can vote for as many entries as you want.
Last day of voting in Facebook is on February 28, 2013 at 3PM
CRITERIA OF JUDGING:
30% Creativity
20% Originality
30% Relevance to Nationalism

20% On-line Votes

100% TOTAL
WINNERS and PRIZES (There will be Two (2) Grand Winners)
Php 10,000 cash each winners.
Php 10,000 worth Freeway Gift Certificates each winners.
*The winning designs will also be put into production as part of Freeway's National Artist Collector's Series 2014 
IMPORTANT NOTES:
Artwork should be the contestant's ORIGINAL design/ concept.
Size should be in landscape orientation.
Artwork should be 9 x 6 inches, at least 300DPI Resolution, and JPEG File.
File should not exceed 3mb.
You may use different art mediums such as oil, watercolor, charcoal, pen and ink or modern digital graphics. Images or texts are allowed or a combination of both.
Design the artwork for Freeway's tote bag and NOT the bag itself.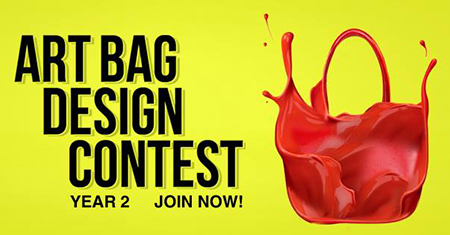 Visit www.freewayonline.com.ph for full contest details and don't forget to visit Freeway Online Facebook page for the latest updates.