McHappy Day Fun Run 2013 Registration and Schedule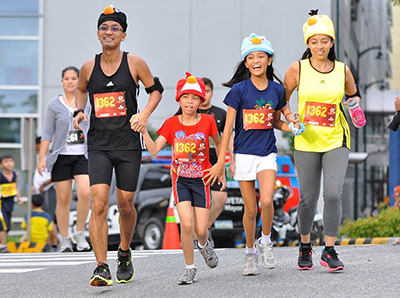 Go out and play with the entire family, and contribute to a good cause at the same time. Join the McHappy Day Fun Run 2013 that will happens on December 14, 2013 at SM MOA. Proceeds from the event will go to those affected by Typhoon Yolanda.
HOW TO JOIN:
Register online at www.mchappyday.com.ph or at the following McDonald's stores:
McDonald's Macapagal
McDonlald's Greenbelt
McDonald's BGC Forum
McDonald's Katipunan
McDonald's Frontera Verde
McDonald's Alabang
McDonald's Southwoods
Registration period: November 11- December 11, 2013*
*In McDonald's stores, registration time is from 11:00 AM to 8:00 PM on weekdays and 8:00 AM to 8:00 PM on weekends.
REGISTRATION FEE INCLUDES:
McHappy Day Fun Run race Kit, which includes 1 race bib (4 bibs per race kit for the McDonald's Family Dash)
Stub for baggage claim
Stub for breakfast (Sausage McMuffin)
Race route, activity area map, parking information
Singlet
McMoney worth 100 for fair activities (McMoney is not equivalent to gift certificates and will only be accepted at the McHappy Day fair)
Proceeds of the event will go to the Ronald McDonald House Charities' (RMHC) disaster relief program, Bigay Tulong, currently responding to the needs of typhoon Yolanda victims.
RUN DETAILS
Category
Distance
Registration Fee
Age
Catch Hamburglar
1K
350
8 and under
Run Grimace Run
3K
450
Kids (15 and under)
Adult (16 and above)
McDonald's Family Dash
3K
1,400
2 kids
2 adults
Early Birdie
5K
750
16 and above
Ronald McDonald Challenge
9K
950
16 and above
PRIZES
Distance
1st (Gold)
2nd (Silver)
3rd (Bronze)
Catch the Hamburglar
1,000 GC
700 GC
500 GC
Run Grimace Run
1,500 GC
1,000 GC
700 GC
McDonald's Family Dash
3,000 GC
2,000 GC
1,000 GC
Early Birdie
1,000 GC 2,500 cash
500 GC
2,000 cash
500
GC 1,000 cash
Ronald McDonald Challenge
2,000 GC
3,000 cash
1,000 GC
2,000 cash
500 GC
1,500 cash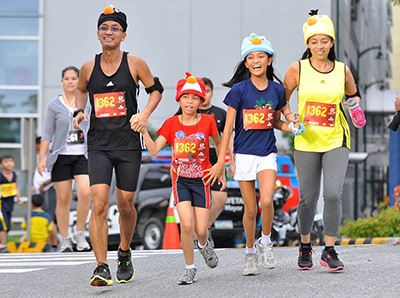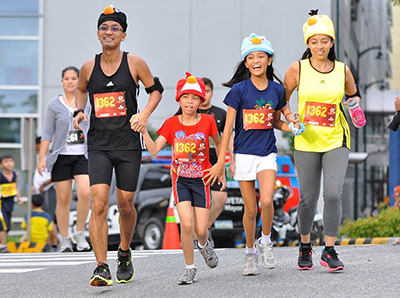 Visit www.mcdonalds.com.ph for more event details and McDo Facebook page for latest updates.