FREE Facebook Promo for TM subscribers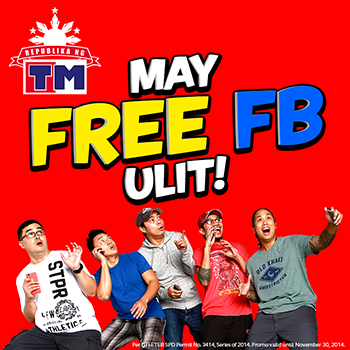 Ka-Republika! It's Back! the FREE Facebook Promo for TM subscribers is finally here. Enjoy FREE Facebook browsing on your mobile devices until November 30, 2014. Keep up with your friends and loved ones, share updates, upload photos and non-stop chat on Facebook with no data charges. No strings attached, No data limit, and even you are not connected to Wi-Fi, you can still enjoy Facebook without any worries about data charges. To avail of the Free Facebook promo for TM subscribers, text FREEFB and send to 8888 and start the non-stop status updates and LIKES!
TM subscribers may use the Facebook app on their smartphones and can also access the mobile site(m.facebook.com). Free Facebook promo is available to all Globe Prepaid and Postpaid subscribers using feature phones and smartphones. #FREEFB is Back!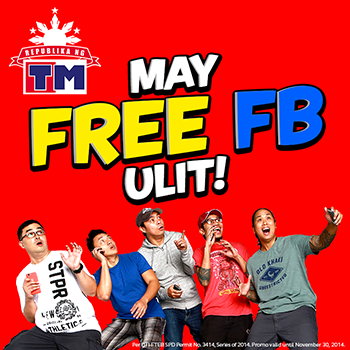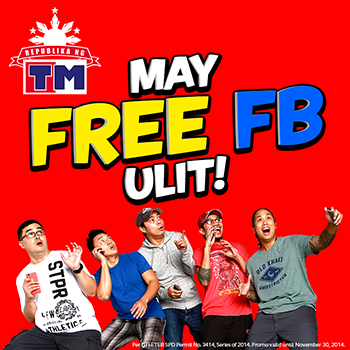 Get the latest updates on Touch Mobile (TM) promos by just visiting us again and keep posted as we will feature more TM Call and Text promos. You can also check on www.republikangtm.ph or at RepublikaTM and UnliPromo Facebook page for the latest news feed.